Insights for Partners
Overview
Insights allow you to view aggregated data around your plans and how users are interacting with them. You can also view YouVersion Trends to see how the larger YouVersion Community is engaging with Scripture.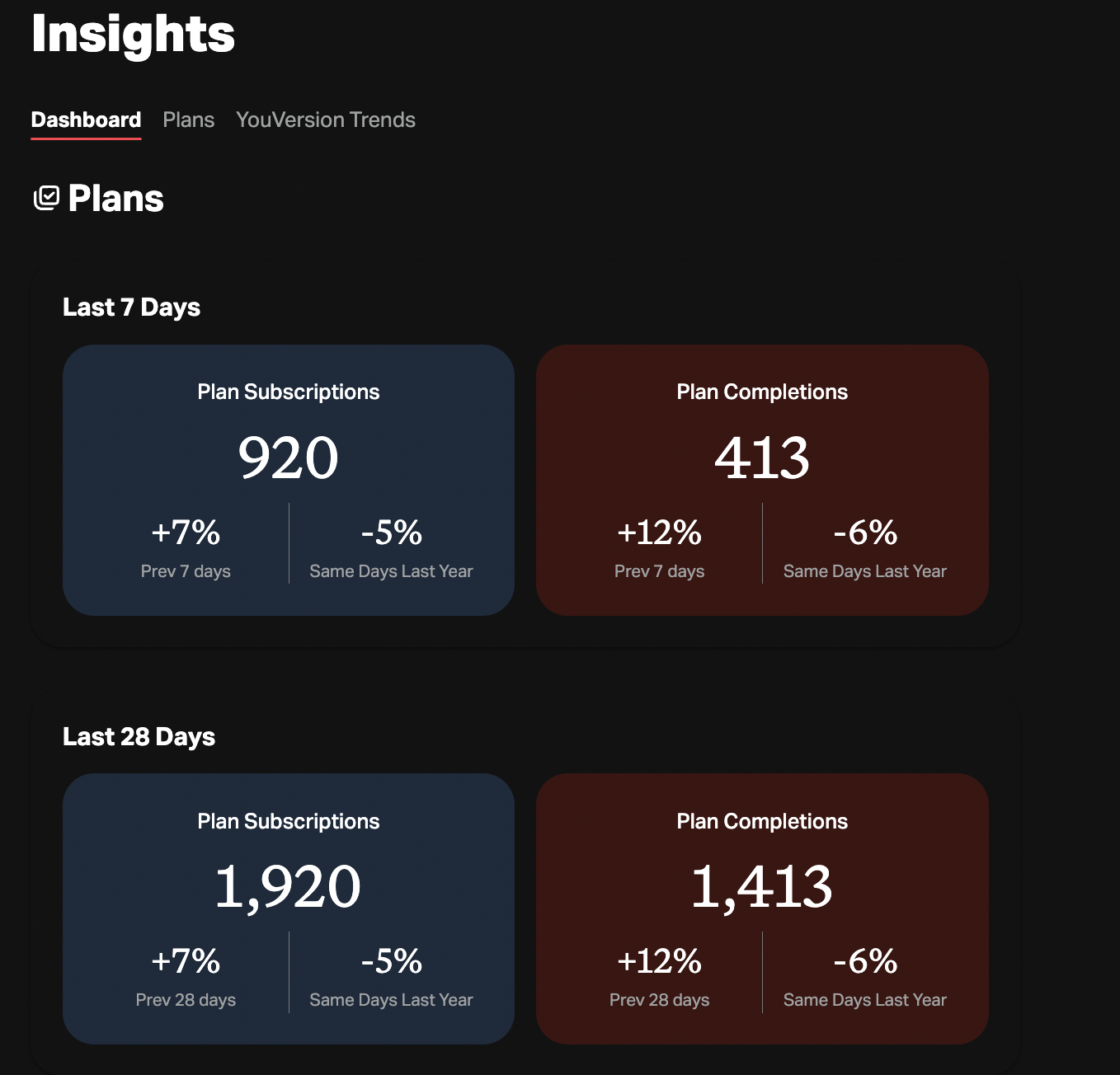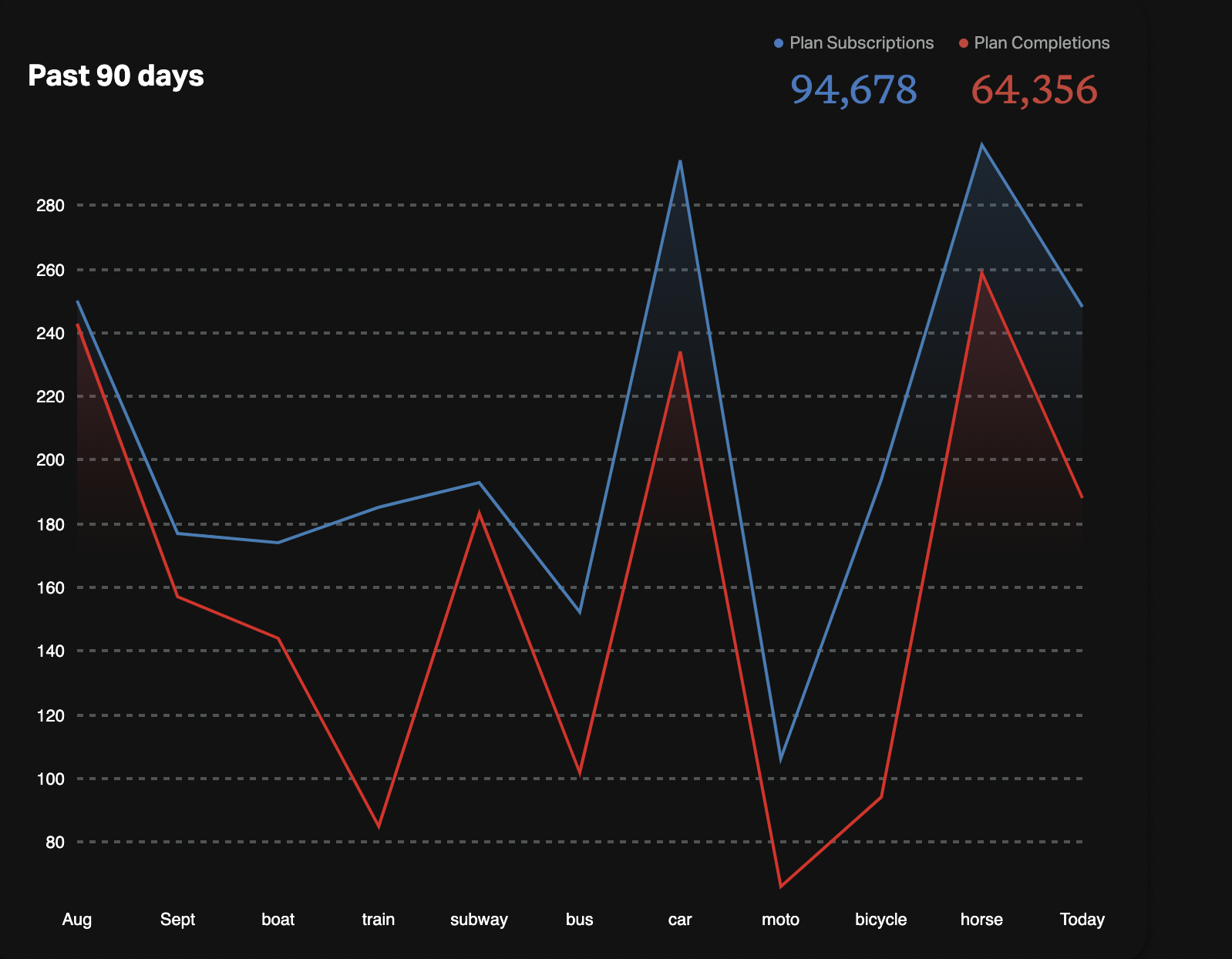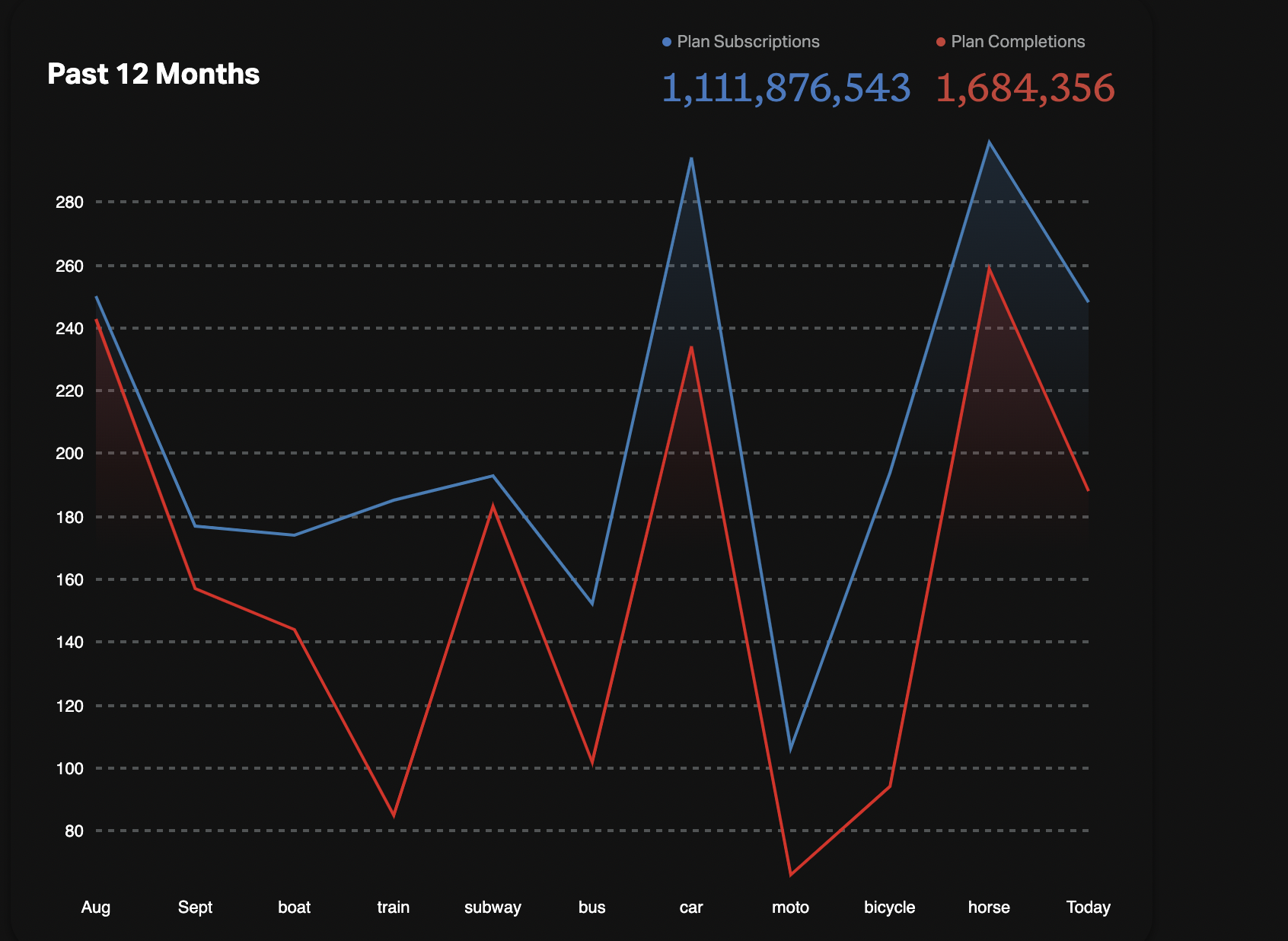 Through Insights you will see:
Plan subscriptions and completion rates
Historical charts showing trends for your content
Percentage differences for the past week and year over year comparisons
Data around Video content is currently not available. If you are just a video Partner you will get access to YouVersion Trends, but not data around videos.
Exporting Data
You also have the ability to export and download data around the Plans your organization has created. You will be able to search for specific Plan data, compare Plans to one another, and customize the timeframe around the data that you want to see.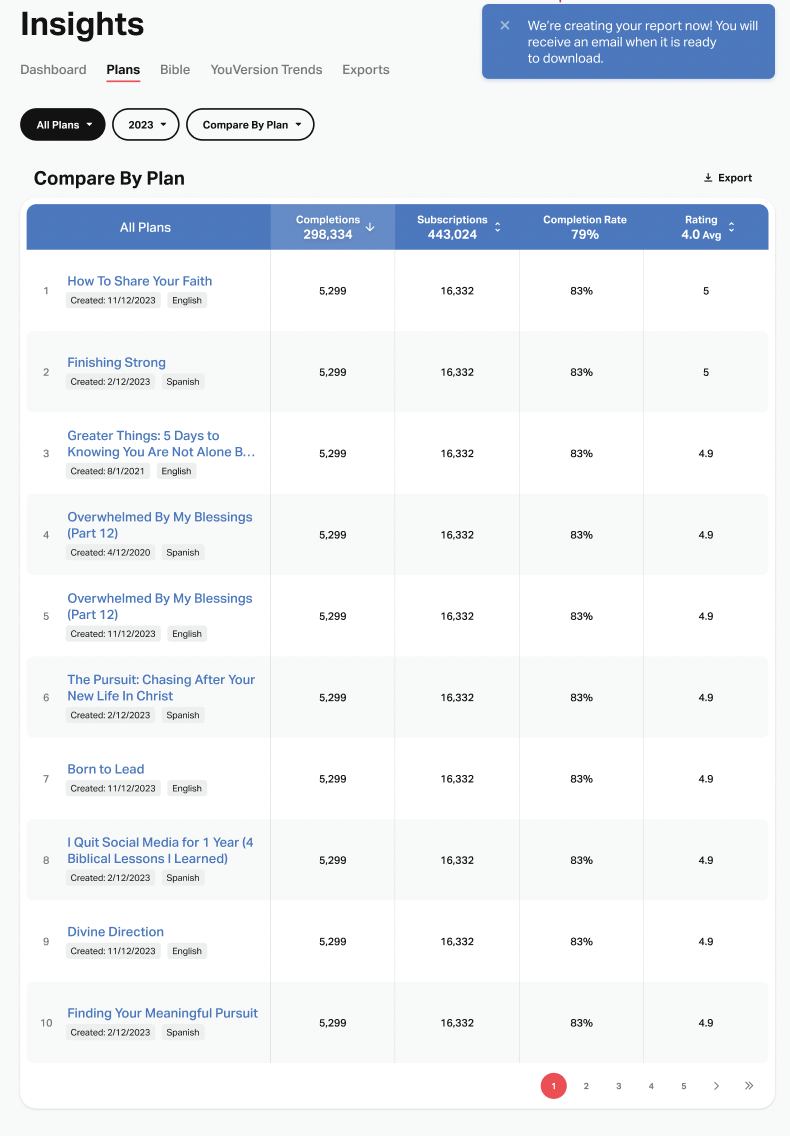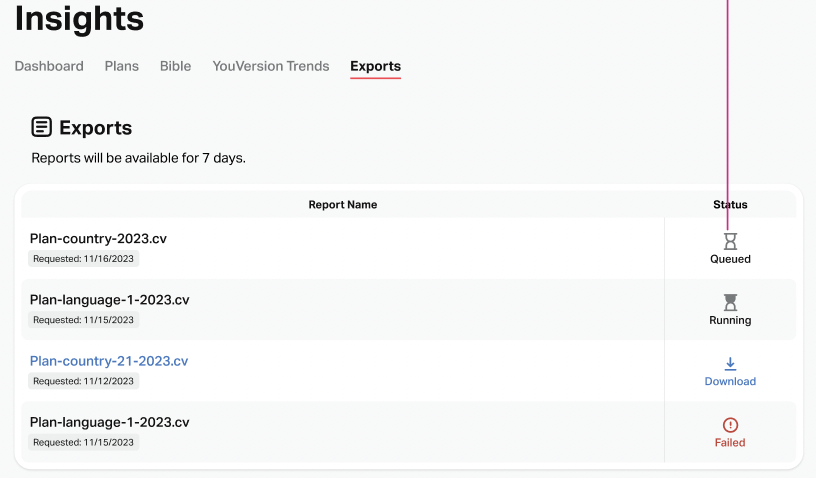 Exported data remains in the queue to be downloaded for 7 days.
---
---