Overview of Church Insights
Gain insight into how your church is engaging with the YouVersion app.
Insights allows you to view aggregated data to see how your church and the larger YouVersion Community are engaging with Scripture.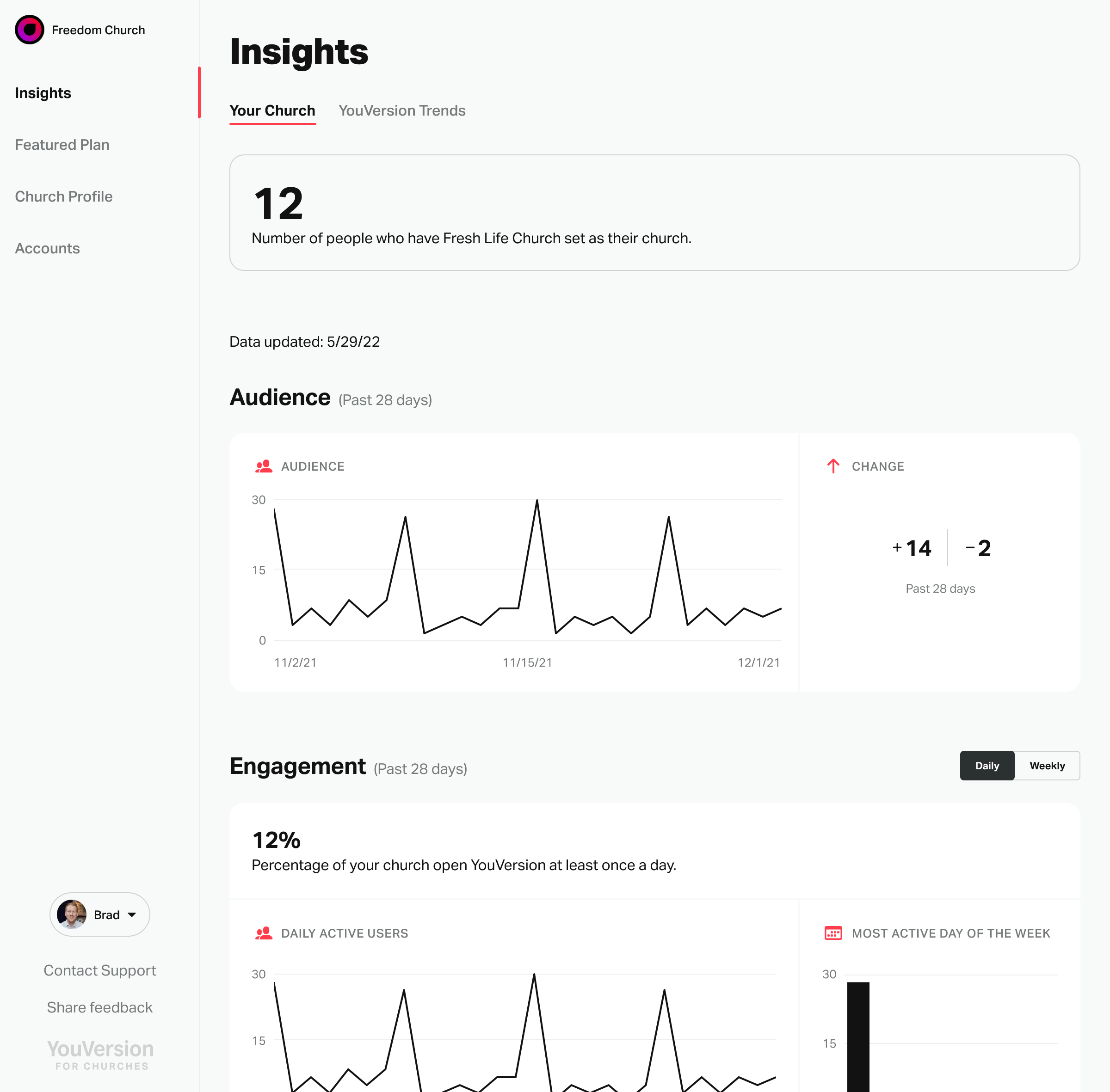 Through Insights, you'll see:
Top search trends and highlighted verses
Most-read books of the Bible
Popular reading and devotional Bible Plans
And more to come!
YouVersion Trends is available for all churches with access to the Church Portal.
Once five or more people have tapped "Set As My Church", you will have access to aggregated, anonymous church-specific data.
It may take up to 72 hours after five or more people have joined to unlock Insights.
---
---